The Definitions of Curated Content (and its Business Implications)
Curated content: What is it and why is it important for content marketing? Where does content curation sit in the content strategy? If you've heard about curated content before but want to find out more, read on and we'll give you the answers.
When people think of content marketing, a lot of the time, they assume that just creating or sharing content is good enough. However, most content comes from an inspirational source or two. You pull ideas from various sites and showcase them across your social media accounts with something called curated content. This is a practice that has gained massive popularity in recent years.
If you're not sure what curated content is or what the business implications of this practice are, this is for you. We're going to give you a few definitions of curation and tell you why it's a good idea to incorporate it into your own content marketing and social media strategy.
What Does Curated Mean?
The three definitions below can give you a better idea of the meaning of curated content. To define curate can be tricky because it can mean different things for different people. However, it seems to have a few core standards that everyone agrees upon.
"Content curation is the act of discovering, gathering, and presenting digital content that surrounds specific subject matter. Content curation does not include generating content, but instead, amassing content from a variety of sources, and delivering it in an organized fashion."
"Curated content is content from other sources that you share on your social media platforms. It is something that corresponds with your brand and you consider it a valuable piece of information for your target audience. Content curation means collecting, categorizing and sharing valuable pieces of content on a specific topic. And similarly, like the curator in a museum, you curate your own collection across social media platforms."
"Social media content curation is simply filtering through all the interesting content across the web and sharing the best news, articles, videos and infographics on your social channels. To curate it is to collect it."
Ideally, with your curated content, you gather and share links to your brand or products in a way. You want it to both correspond with your brand and resonate with your target audience to make a positive and thought-provoking impression.
Quick Refresher: What is Curation?
You can curate content from a wide variety of online sources, including trade publications, social media profiles, blogs, scientific journals, news outlets, and more.
You can and should organize curated content using rich and tailored taxonomy, grouping and categorizing related content.
You can share content with your audience via many different channels including websites, social media feeds, blogs, mobile apps, widgets, and email newsletters.
Content curation is not aggregation, which lacks the human touch.
Content curation is a fundamentally human process. At the center of it all is the curator—you—hand-selecting which content to share, determining which organizational method will increase accessibility and usability, and adding context and insight to aid your audience in gaining a deeper understanding of the content.
Content curation is not content farming: a.k.a. the unethical pirating of third-party content and publishing of high-quantity, low quality content.
Pros of Content Curation
Content curation saves time
Social media content creation is less egotistical
Retweeting posts you're tagged in or linking to social media content that mentions your products or key team members is also a great way to boost brand awareness and reach, increase FOMO and improve the desirability of your brand.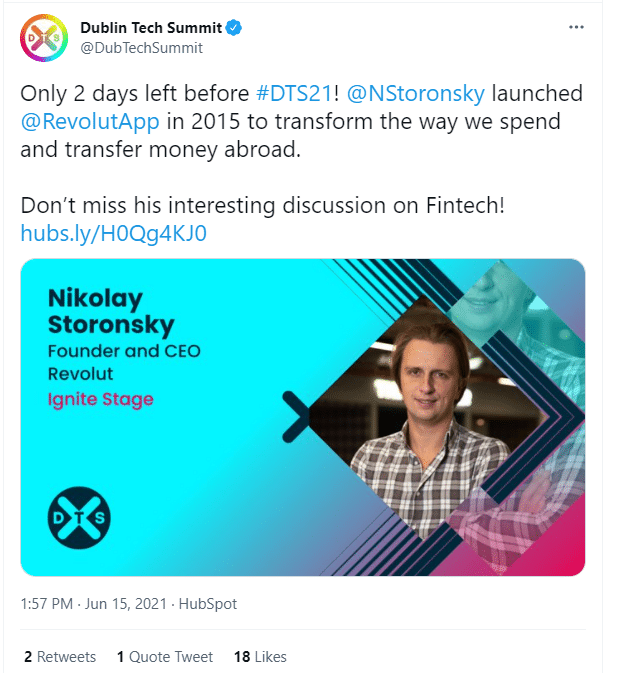 Content Curation Tip: Use your Agorapulse dashboard to monitor for brand mentions. This is especially important if you're hosting an event, campaign, or initiative. Seeing mentions in real-time allows you to interact and be a part of the conversation.
You can draw on the strength of micro-influencers
Those with smaller follower numbers tend to engage better with followers and are pickier about what they promote. Influencers have the power to create a wide range of sharable content, from product tutorials and Q&A sessions to interviews and debates.
Also, by targeting people that can promote your brand naturally, you're likely to extend your outreach by tapping into fans with similar interests. For example, Ashley Dean featured, has 22.7K followers all of whom might enjoy purchasing from Bandelettes.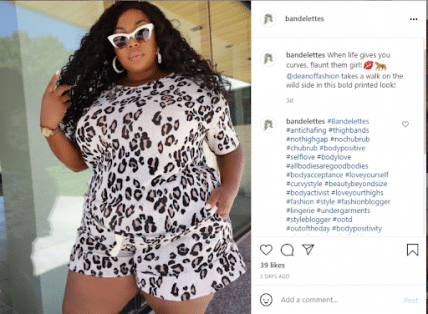 You can build community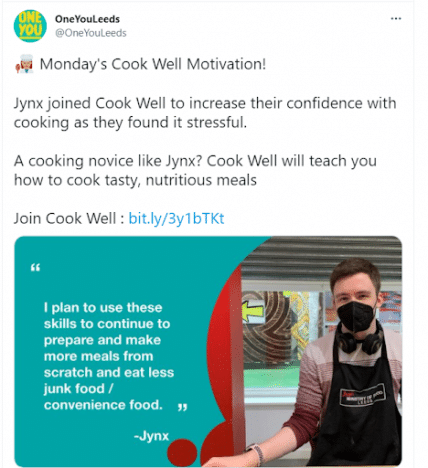 First, encourage user-generated content (UGC) as this is a great way to populate your feed organically. If you share or retweet content, be sure to tag any necessary people as this will create a sense of belonging and pride while extending your outreach.
Tools and Tactics for Content Curation
1. Host a roundup
The premise of a roundup is simple. Ask a selection of experts to comment on a particular question or idea and then feature them in a roundup. For example, you could ask something like "What's the best SEO advice for newbies?" And wait for the replies to roll in.
How to Become a Social Media Manager: 18 Experts Share Advice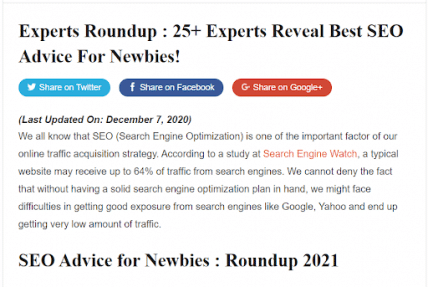 2. Use Agorapulse for all your social media management needs
Using Agorapulse's easy content management calendar, you can schedule your evergreen content (or someone else's) throughout the year. Within the panel you can choose to repeat content that has performed well, even if it isn't yours.
If a customer of yours has published a great product review for example, you can choose to repeat it at different times. You can also monitor for brand mentions, follow hashtags and make a list of your top brand ambassadors for future content curation.
3. Try Paper.Li
This is a social media marketing tool that curates your popular tweets and formulates them in a super handy online newspaper. The free version is basic, so if you're a social media manager for a brand it's worth paying the $12.99 a month for the pro edition. This allows various options including customization, branding, automation, and unique CTAs.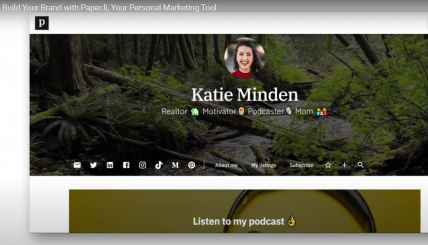 4. Check out Flipboard
Flipboard allows you to curate content from the sources you like and trust. Select your interests and your feed will be curated with articles and recommended stories about those topics. This gives you excellent fodder for content sharing and ideas for your own content creation team. You can also follow other people who have similar interests as you on social media allowing you to share their content.
5. Twitter Lists
Twitter is a massive fast-moving mess if you don't get organized, and creating Lists is the best way to do that. Curated groups of Twitter users that fit into certain categories, make it easy for you to find content to share, or discussions to take part in.
More on using content curation to help your people become self guided learners.
Below is a grid that maps out strategies to be used when designing learning experiences to foster self-guided learning skills in your organisation. At the beginning there are things like self-assessments, having discussions with managers, setting personal goals. Then moving into the practise like simulated practise of things that could be more digital like interactive stories or simulated tasks. It might be a series of multiple-choice questions or things that require more experience like job rotations or mirroring.
Able to self-assess and identify learning needs
Able to find resources and people to assist them
Able to practise and trial new behaviours and skills and gain feedback on performance
Able to articulate and reflect on what they have learned
Able to evaluate and measure their own learning
10: Resource
The content you have curated
10: Task
The experience starts with a self-assessment
Set a personal learning goal
Scenarios
Case studies
Interactive stories
Simulated task
End with a self-assessment
20: Support
A pre-learning discussion with their managers
Peer assessment
Learning logs
Blogs
Social post
Coaching conversations
Completing the learning experience as group
Peer feedback on performance
Peer assessment
70: Tasks
New job tasks
Mirroring
Following along
Checklist of tasks to complete
Workplace audits
Tracking and reporting on content curation for learning.
Another important aspect of content curation for learning is tracking. Often when you're working with a content curation approach your not working with a Learning Management System. If you use web tools like SharePoint or blogs or Scoop.it you lose your ability to track individuals because web tools are mostly working around good Google analytics for tracking. Google analytics is great for tracking trends, not individuals. Google's usage guidelines don't allow you to use analytics for tracking individuals.
If you want the ability to bring richer data into your learning systems and learning reporting systems, you need to be doing your content curation systems using a learning focus platform such as Glasshouse. These platforms are xAPI enabled enabled as they can track almost any activity and result in a far more detailed view of learner progress. It gives you a different level of richness.
Resources:
https://www.kontentino.com/blog/definitions-and-business-implications-of-curated-content/
http://www.curata.com/blog/the-definitive-guide-to-content-curation/
https://www.agorapulse.com/blog/what-is-curated-content/
https://www.sproutlabs.com.au/blog/content-curation-for-learning/